UNINET® DTF™ 6000 Transfer Printer.
The UNINET® DTF™ 6000 is an inkjet-based digital direct-to-film transfer printing system designed for large-scale transfer production. Its advanced technology allows print shops of all sizes to generate high-value applications and increase productivity by 200% to 400% when compared to DTG systems.
Professional Digital Printing High Fashion.
This reliable 24" wide large format printing equipment brings together the perfect match: a powerful transfer film printer and an integrated roll feeder system with an automated powdering and curing unit for a continuous printing operation.
The DTF™ 6000 is with you every step, enabling you to produce hundreds of unrivaled quality transfers for apparel, sportswear, accessories, home décor, and other one-of-a-kind items.
Enabling Printing Pros to Work Faster and Smarter.
With the UNINET® DTF™ 6000, you can scale up your production and expand your graphic apparel decorating operation, enabling you to tap into new product lines and achieve higher-margin returns.
Produce simple or complex, colorful weedless digital transfers in a single pass.
Print and transfer on a variety of light and dark-colored fabrics, such as cotton, polyester, spandex, vinyl, nylon, leather, canvas, linen, chemical fiber, and more.
Create digital transfers that are stretchable, durable, soft hand, and vibrant color.
Offers fast and cost-effective print production and automation.
A Dual Business Model Opportunity.
With the UNINET® DTF™ 6000, you may offer digital transfers (including printing thousands of heat-transfer designs that can be cut and stored to sell later) and fashionable apparel (including printing and heat pressing to sell your finished product, such as t-shirts and other garments). Two ample business opportunities, one a top model. Welcome to the world of the UNINET® DTF™ 6000.
Exceptional Quality 2-next-gen printheads Technology.
The UNINET® DTF™ 6000 printing system can produce high-definition prints with excellent color fidelity thanks to its robust 2-next-gen printheads design and tiny dot gain. Using a combination of five inks, which considerably increases the number of colors conceivable, this technology uses an automated process to lay down layers of CMYK colors and print white as overprint, all in a single pass, resulting in unrivaled print quality and sharpness.
The UNINET® Seal of Quality.
Every UNINET product introduced to the market is supported by the UNINET seal of quality, which has made the company one of the world's most trusted printing solutions providers for many years.
The same is true for the UNINET® DTF™ 6000, in the form of consumables, transfer film papers, and cleaning solutions.
A complete and all-inclusive functional solution to streamline the printing process from start to finish, resulting in high-fidelity color printing that produces outstanding, profitable finished products.
The UNINET® DTF™ 6000 Transfer Printing System comes equipped with the following:
UNINET® DTF™ 6000 Auto-Powder Unit

2-next-gen high-definition inkjet Printheads

UNINET® DTF™ ProRIP™

Advanced RIP Software features exceptional file preparation, white and color management, production automation functionality, and more.

UNINET® DTF™ Master Class Video Training Series:

Discover everything there is to know about DTF printing, maximize the value of your equipment, and be inspired to expand your business even further.

UNINET® DTF™ Five-color inks -CMYK +W

UNINET® DTF™ Transfer Powder

UNINET® DTF™ Film Roll – 100 m
Optional Upgrades:
Upgrade ready to

Quattro - Four HD Printheads

for advanced image performance, higher production speeds and head expandability.
The UNINET® DTF™ 6000 Auto-Powder Unit includes.
Powder Recycling system (Powder collection box for recycling/reuse of excess powder)
Auto Drying Capabilities – all get dried in the print zone.

UNINET® DTF™ White Powder
Also Featuring
Printer:
Ink tanks with Continuous Feed System
Printer Roll Feeder with auto-feeding capabilities
Heavy Pressure Roller to ensure the printing paper's precision and stability.
Auto-Rewinding capabilities
Printer Control Software
Bluetooth Humidity and Temperature Sensor
Built-in Heater (enhances ink adhesion and curing)
Internal Controllable Vacuum Suction (prevents film buckling)
White Ink Circulation Motor (helps circulate white ink)
Beyond this, UNINET® provides.
UNINET® DTF™ Inks

UNINET® DTF™ Transfer Powders

UNINET® DTF™ Transfer Film Paper

UNINET® DTF™ Cleaning Solutions

USA Training and Technical Support*

UNINET® USA Warranty
What's NOT Included, but you may need:
Windows® 10 or higher computer (PC) with an available Ethernet port
Heat press for finishing (curing) the final print - We recommend a 16" x 20" heat press
Humidifier (to keep the humidity above 50% - 65% in the print room) - recommended
Personal Training and Technical Support*
Protective gear
Fume extractors and ventilators
NOTE: This equipment requires a well-ventilated area with a filtration system. When working with DTF products and processes, use protective gear since fumes might be harmful. DTF inks and film/sheets need an adequate humidity environment - above 50% - 65% humidity is strongly advised to reduce the possibility of ink clogs and film buckling.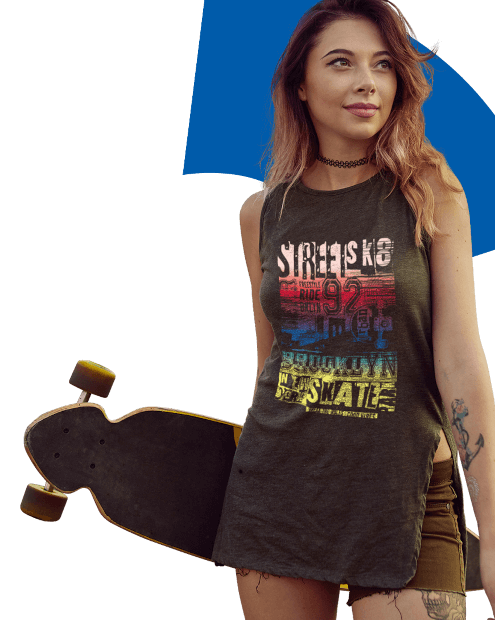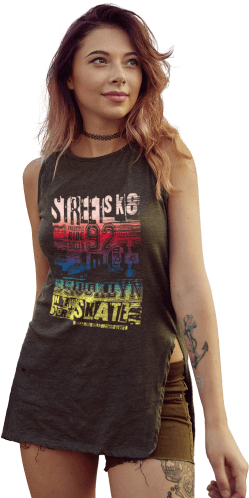 Printer Technical Specifications
Printer
Print Speed: 80 sqft/hr
Resolution: Up to 1440 dpi
Printhead: Dual system
Operating System Supported:
Windows® 10 & Windows® 11
Interfaces: Ethernet / Gigabit LAN
Paper Capacity: 100-meter PET film roll: 24 in / 61 cm / 610 mm wide; 39 in / 100cm / 991mm long
Rated Current: 20A
Rated Power: 4400W
Film Roll Size (Min / Max): 24 in / 61 cm / 610 mm
Dimensions (WxDxH): 79 x 35 x 55 in / 200 x 90 x 140 cm
Weight: 551 lb / 250 kg
Power: 220v
Auto-Powder Unit
Powder Feeding Control:
Automatic powder application, heating/drying
Powder Shaking Speed & Intensity: Adjustable
Rewinding Function: Film take-up automatically
Heat Curing Technology: Quartz lamp radiant IR
Heating Temperature Range: 100-130°F
Rated Voltage: 220v
Rated Current: 20A
Rated Power: 4400W
Machine Size (Min / Max): 45 x 99 x 44 in
115 x 252 x 112 cm / 1150 x 2520 x 1120 mm
Weight: 694 lb / 315 kg