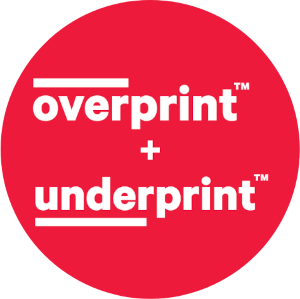 IColor™ 540
On-demand full color + white digital printing for in house production of apparel, marketing customization, and textile transfer markets.
UNINET® presents the ALL NEW IColor™ 540 Toner-Based Digital Transfer Printer, featuring full color combined with white overprint and underprint capabilities in a single pass.
The IColor™ 540 is a unique, low cost and versatile on-demand printing solution for short to mid run transfer production of garments, labels, stationary, banners, hard surfaces, art reproduction, marketing customization and much more! The IColor™ 540 is like having a professional print shop on your desktop, incorporating professional quality image printing capabilities, as well as optional specialty toner upgrade kits such as dye sublimation, fluorescent, clear and security toners.
Use the IColor™ 540 for five different uses:
Heat transfer printing with white overprint
Right side reading applications with white underprint
Regular CMYK prints without white
Optional fluorescent printing
Optional dye sublimation transfer printing
What's so unique about the IColor™ 540 digital color + white transfer media printer?
The ability to print white as an underprint AND an overprint in the same machine, in one pass, using the IColor™ ProRIP software.
The white opacity of UNINET's unique blend of toner is double that of any other brand, giving you the brightest whites and solid background to bring out the vibrancy of your colors.
The true black cartridge is included with the printer, allowing you to switch to CMYK mode to print items such as brochures and menus when white is not needed. Optional dye sublimation, fluorescent, security and clear toner cartridge kits.
Lowest cost and most flexible machine available.
No maintenance associated with ink based machine is necessary, the IColor™ 540 is a toner based system.
Large array of media available for virtually any project.
Easily swap back and forth between regular and specialty cartridges, eliminating the need to purchase separate machines to accomplish each function.
Helping You Do More With Your Brand
The IColor™ 540 offers everything you need to evolve and grow your business. Feature and customize your brand and marketing materials on garments, hard surfaces and printed materials in any quantity. Produce personalized items such as t-shirts, aprons, mugs, bags, stationary, invitations, menus, envelopes, labels, window decals, brochures, signs, packaging prototypes and much more.
Enhance Your Apparel Decorating Business
Expand your business opportunities and tap into a wide variety of market segments by producing personalized garments, accessories and more. Produce graphics with both color and white for application to virtually any dark colored textile or substrate. The printed image will result in soft, bright colors and the garment can be washed over and over without significant wear of the transfer.
The IColor™ 540 provides cost-effective fabric transfer production without the constant maintenance associated with direct-to-garment or silk screening systems.
Get outstanding image quality results when combined with the IColor™ Premium Transfer Paper to transfer images onto delicate synthetics at 250°F (120°C) without damage to the fabric!
Go Beyond 4-Color Printing
The IColor™ 540 features UNINET's exclusive white toner formulation, giving you the brightest and most opaque white printing technology on the market today. Produce consistent, vibrant and crisp images for a wide variety of printing applications, all in a single pass!
Cutting Edge Software!
Increase performance and printing capabilities with the IColor™ ProRIP Software. Ideal for production environments, users can manipulate the white layer behind the graphic for printing on dark or transparent media where white is needed as a background color. Multiple cartridge configurations are available to easily adjust for reverse printing, with white overprinting capabilities. Do it all in ONE PASS with featured Single Pass Digital Technology. Enjoy the IColor™ PRORIP Software with added features that help save on white toner usage by 50%, allowing for custom color profiles, rasterization, custom layouts and much more! No need to create additional graphics with different color configurations – the software does it all!
Easily print oversized images with UNINET's exclusive IColor™ SmartCut software. This ground breaking application turns your printer into a tabloid 'plus' capable machine, allowing for the splitting and splicing of one graphic across two printed transfer sheets. You won't believe your eyes!
Unlock the Power of Dye Sublimation
Enhance UNINET® IColor™ 540 with the optional IColor™ Dye Sublimation Toner Kit. Amplify your printed offerings by producing high quality, vibrant color prints for sublimation transfers onto polyester–based textiles and sublimation coated hard surface substrates such as ceramic, metal, acrylic, UniSub, DynaSub, SubiBoard and more.
Getting started with dye sublimation is now easier and more affordable than ever. No need to choose between transfer printing and dye sublimation – the IColor™ 540 does both, and more! Create garments, ceramic mugs, coasters, cell phone covers and other wearables. Easily swap back and forth between regular toner and the dye sublimation toner, eliminating the need to purchase separate machines to accomplish each function.
In addition, the UNINET® IColor™ Sublimation Toner Cartridges offer higher yields compared to ink sublimation systems, and print at much higher speeds for greater efficiency and productivity.
Gain a Competitive Edge With the IColor™ 540 Benefits and Advantages!
Exceptional 1200 x 1200 dpi resolution
Exclusive IColor™ SmartCut software allows for the printing of oversized images in tabloid sizes and greater!
Faster processing with an Intel™ processor 1.46Ghz
IColor™ ProRIP Software for automated production level printing with advanced color management and customized print modes.
Handles complex graphics with 2GB RAM memory
2.7" LED screen with push button navigation
USB and SD card front ports Simple, All-in-one toner cartridge & drum printing system W/C/M/Y + BK
Optional IColor™ Dye Sublimation, FluoToner, Absolute Clear and UNINET Security Toner Kits available
Wireless printing capability using optional Wireless LAN
Store and handle complex graphics with optional 320GB hard drive
Print banners up to 49.6"
Built-in duplexing capability
IColor™ 540 System Specifications
Print Speed
Up to 8 ppm on transfer media; up to 26 ppm on standard media
Operating Systems
Microsoft Windows® 8 / 10 / 11
Interfaces
10/100-TX Ethernet, High Speed USB v2.0
Paper Capacity
Standard 100 sheet; handles transfer media, card and mailing label stock
Paper Cassette
500 sheets Legal/Letter/Universal
Paper Sizes (Min. / Max.)
Multi-Purpose Tray handles up to 100 sheets– 3" x 5" to 8.5" x 49.6" // Paper Cassette – 5.8" x 8.3" to 8.5" x 14"
Paper Weight
Multi-Purpose Tray – 16 lb. bond to 59 lb. index (60 to 220 gsm) // Paper Cassette – 16 lb. bond to 43 lb. index (60 to 163 gsm)
Toner Cartridge Yield
All rated at 5% toner coverage
Standard CMYK: 3,000 pages
Standard White: 3,000 pages
Starter CMYK: 1,500 pages
Starter White: N/A
Size
15.8" x 18.9" x 15.9" (40 cm x 48 cm x 40.4 cm)