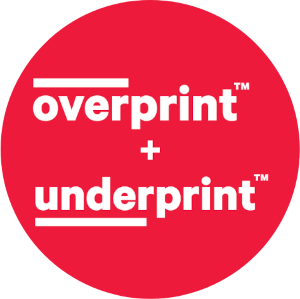 IColor 500 Overview
Revolutionary Digital Color + White Transfer Media Printer, featuring full color combined with white overprint and underprint capabilities.
UNINET presents the on demand, unique and low cost digital technology for short to mid run garments, labels, stationary, banners, hard surfaces, art reproduction, marketing customization and much more!
Use the IColor 500 for five different uses: Heat transfer printing with white overprint, right side reading with white underprint, regular CMYK prints without white, optional fluorescent printing, and optional sublimation transfer printing. Easily swap back and forth between regular and specialty cartridges, eliminating the need to purchase separate machines to accomplish each function.
What's so unique about the IColor 500 Digital Color + White Transfer Media Printer?
The ability to print white as an underprint AND an overprint in the same machine, in one pass, using the IColor TransferRIP software (known as 'A' and 'B' configurations).
The white opacity of UNINET's unique blend of toner is double that of any other brand, giving you the brightest whites and solid background to bring out the vibrancy of your colors.
The true black cartridge is included with the printer, allowing you to switch to CMYK mode to print items such as brochures and menus when white is not needed.
Optional sublimation, fluorescent, security and clear toner cartridge options.
Lowest cost and most flexible machine available.
No maintenance associated with ink based machine is necessary. The IColor 500 is a toner based system.
Large array of media available for virtually any project.
Global sales, support and service direct from UNINET or its dealer network.
The IColor 500 is an integrated solution that enables users to create exceptional apparel such as t-shirts, sweatshirts, jackets, aprons, tote bags, labels, mugs, banners, brochures and much more. Apply to both light and dark fabrics when combined with our premium or standard heat transfer paper for vivid colors, bright whites, glowing fluorescents, and true blacks.
The IColor 500 printer features LED technology and low temperature fusing, allowing the use of an almost unlimited variety of media to print on. Traditional laser printers run too hot for sensitive material such as plastic, PET and clear media.
Transfer onto delicate synthetics at 250 F° without damage to the fabric! Now you can print on media up to 8.5" x 52" (216 x 1321mm) and include graphics, text and images for banners, stationary or to transfer onto large garments. Choose either white underprint or overprint, all in one pass, with the IColor 500 and the IColor TransferRIP Software. Thanks to exclusive technology included in the IColor TransferRIP Software, you can print on dark or clear media without losing the vibrancy of your colors!
With IColor technology, you can print and press onto cotton, polyester, 50/50 and more! Because this is a toner based transfer system, the variety of substrates to press onto is nearly endless! There is no need to use pretreated or coated substrates.
Add the IColor TransferRIP software for white overprint and underprint functionality, as well as color changes, image manipulation, rasterization, cost estimation and more!
The IColor TransferRIP software allows the user to manipulate the white layer behind the graphic for printing on dark or transparent media where white is needed as a background color. Multiple cartridge configurations are available to easily adjust for reverse printing, where white is needed as a top color for apparel. No need to create additional graphics with different color configurations – the software does it all – and in one pass! Enhance the brilliance of any graphic with white behind color!
IColor 500 Printer Benefits & Advantages
Low cost, toner-based, heat-transfer solution for full-color, fluorescent and white printing!
IColor's unique white printing technology to produce white text and graphics for dark colored fabrics and substrates. IColor white toner is the whitest, brightest and most opaque toner available!
Included IColor TransferRIP software allows for white overprint and underprint functionality in one pass. Allows for proper transfer of half tones.
Print complex designs in full color with photographic quality easily and accurately in the highest resolution possible.
No need to outsource or turn away small jobs.
Eliminate set up charges and the need to hire a third party print shop to obtain high quality white printing or graphics.
No damage to delicate fabrics!
Best durability - over 100 wash cycles.
Virtually no maintenance required; no clogging and no daily printhead cleaning.
Mac & PC compatible for CMYK Printing. IColor TransferRIP - PC only.
Upgrade your IColor 500 with our optional Sublimation and Fluorescent kits! Simply swap the standard cartridges with the sublimation or fluorescent cartridges and you are ready to produce stunning sublimation or fluorescent images in no time! Also available are the IColor security and clear toner options!
Simple, clean weedless pulls using IColor Transfer Paper.
Creating transfers is as easy as Print, Press, and Pull!
The IColor 500 is equipped with the technology you need to successfully showcase your brand. Capable of producing powerful and compelling marketing materials that increase brand affinity, the IColor 500 will increase profits and brand your business with ease.
Comes complete with 4 toner cartridges for full color and white printing (CMYW) as well as a true black printing kit (toner and drum combination). Just quickly swap the black for white when you want true black printing.
Upgrade your IColor 500 with our optional Fluorescent kit. Simply swap the standard cyan, magenta and yellow cartridge with the fluorescent cartridges and you are ready to produce stunning fluorescent images in no time! Also available are the IColor security and clear toner options!
Print & Transfer Onto
Natural and synthetic fabrics
Dark and light fabrics
Leather
T-shirts and sweatshirts
Aprons
Corporate logo shirts
Mouse pads
Sports apparel
Jackets
Label stock of all kinds
Mugs
Banners
Window cling
Wood
Tile
Metal
Acrylic
And much more!
IColor 500 System Specifications
Print Speed:

Up to 8 ppm on transfer media; up to 34 ppm on standard media!

Processor:

533 MHz

Duty Cycle:

Up to 100,000 pg/mo.

Memory:

Standard 256 MB; maximum 768 MB

Resolution:

1200 x 600

Emulation: PostScript 3™
Operating Systems:

Standalone and network - Microsoft Windows 7 / 8 / 10 (x32 & x64); Mac support OS X 10.4 and higher (Printer only, RIP Software is for Windows PC's only)

Interfaces:

10/100-TX Ethernet, High Speed USB v2.0

Paper Capacity:

Standard 100-sheet; handles transfer media, card and mailing label stock

Paper Cassette:

530-sheet Legal/Letter/Universal

Paper Sizes (Min/Max):

Multi-Purpose Tray handles up to 100 sheets– 3" x 5" to 8.5" x 14"; Paper Cassette – 5.8" x 8.3" to 8.5" x 14" & Banners 8.5" x 52"

Paper Weight:

Multi-Purpose Tray — 17 lb. bond to 140 lb. index (64 to 250 gsm); Paper Cassette — 17 lb. bond to 120 lb. index (64 to 220 gsm)

Size (WxDxH):

17.1" x 21.5" x 15.3" (43.5 cm x 54.7 cm x 38.9 cm)

Weight:

60.8 lb. (27.6 kg)

Power:

120v & 230v